Support Volunteer Program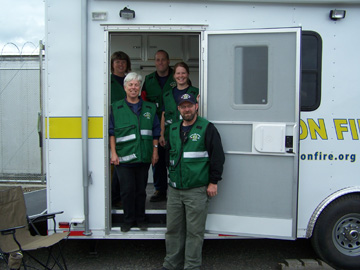 Members of Our Support Team at a Burn to Learn

Being a Support Team member is a great way for community members to assist the Fire District by offering their services for non-emergency tasks. Stayton Fire Districtís Support Members make a difference by helping the district with a variety of tasks such as...
Clerical Assistance
Event planning
Fire Prevention
Photography
Historian
Community Event Assistance
Sewing
Social Media
Cooking
Benefits:
Excellent training
Broad support group
Work experience
Fire Corps Membership
Meet interesting people
Help Others
Self Fulfillment
Basic Requirements:
You must be over 16 years of age
Have no record of a criminal background
Have a clean driving record
Have a valid Oregon Drivers License
Be able to attend regular meetings and events
Be able to attend training as needed
Application Process:
Return District Interest card or submit below
Board of Review
Chief's Interview
Background Check
DMV Check
Drug screen

Interested? CLICK HERE to provide your contact info, so we can contact you and answer any questions you have and go over how to join. You contact our recruiter by email or call our Recruiter, at 503-769-2601 x122, during normal business hours.